Lake Ontario Tributary Fishing
Salmon River, Oswego River, Black River & Genesee River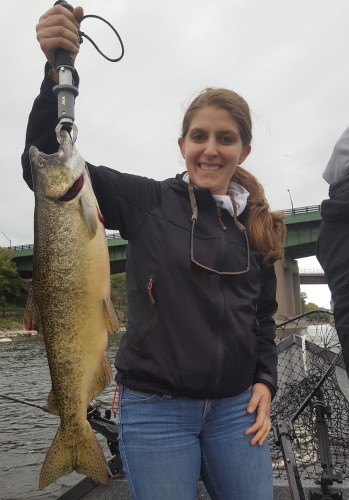 Whether fishing the world renowned Salmon River, Oswego River, or any of the smaller Lake Ontario tributaries, fishing opportunities abound through the Fall and Winter months. In mid-September, the king and coho salmon begin their migration up the Lake Ontario tributaries to spawn. The salmon run is then followed by our Lake Ontario trophy brown trout and steelhead. Between the salmon, brown trout, and steelhead, New York's Lake Ontario tributaries offer World class fishing opportunities within reach of anywhere in the Northeast United States!
In my quest to provide premium fishing opportunities to my Clients, I have expanded my business to offer drift boat trips for salmon, brown trout, and steelhead on Lake Ontario's tributaries such as the Salmon River, Oswego River, and Black River.
As the salmon begin their migratory push up the Lake Ontario tributaries, I switch gears from running my Lake Ontario charter boat to begin chasing the fish in the tributaries with my 17 foot Fish-Rite drift boat. During the salmon run, mid-September through mid-October, I offer morning in the rivers and evening trips for salmon in and around the tributary mouths and estuaries. Morning trips will start at 7AM and evening trips will start at 4PM and continue after dark. As the salmon run slows, I begin trout fishing and we will target brown trout and steelhead during the day on the Salmon River and Oswego River.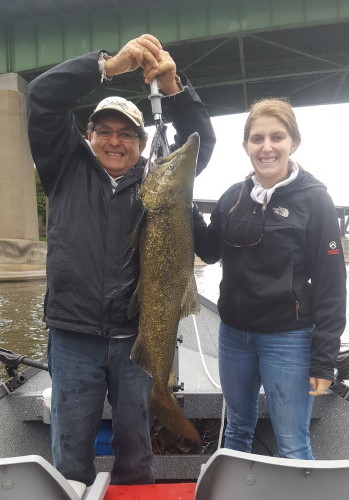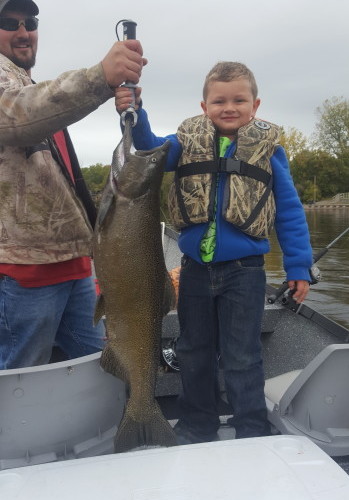 The fishing techniques I offer to my drift boat Clients are backtrolling and float fishing with spinning and centerpin gear. All rods, tackle and bait are included. My trips from November 15th through March 31st include hot lunch.
My drift boat trips are for a maximum of two people. Trips during September and October run for 6 hours. Trips from November through March run 6 to 8 hours. All trips are $350.